Welcome to the Highway 12 Designs Blog!
Hi there!  I have been wanting to do a blog for AGES and am finally taking the time to do it!  I hope you will follow me on this journey through uncharted territory.  I plan to include stories highlighting our process and products, as well as things we've learned about the OBX in our first three years as locals (and most importantly, where you should go eat!!).  Without further ado.....
What better way to say "welcome to whatever this is!" than with pineapples?  We all know that they're both delicious and a southern sign of welcome.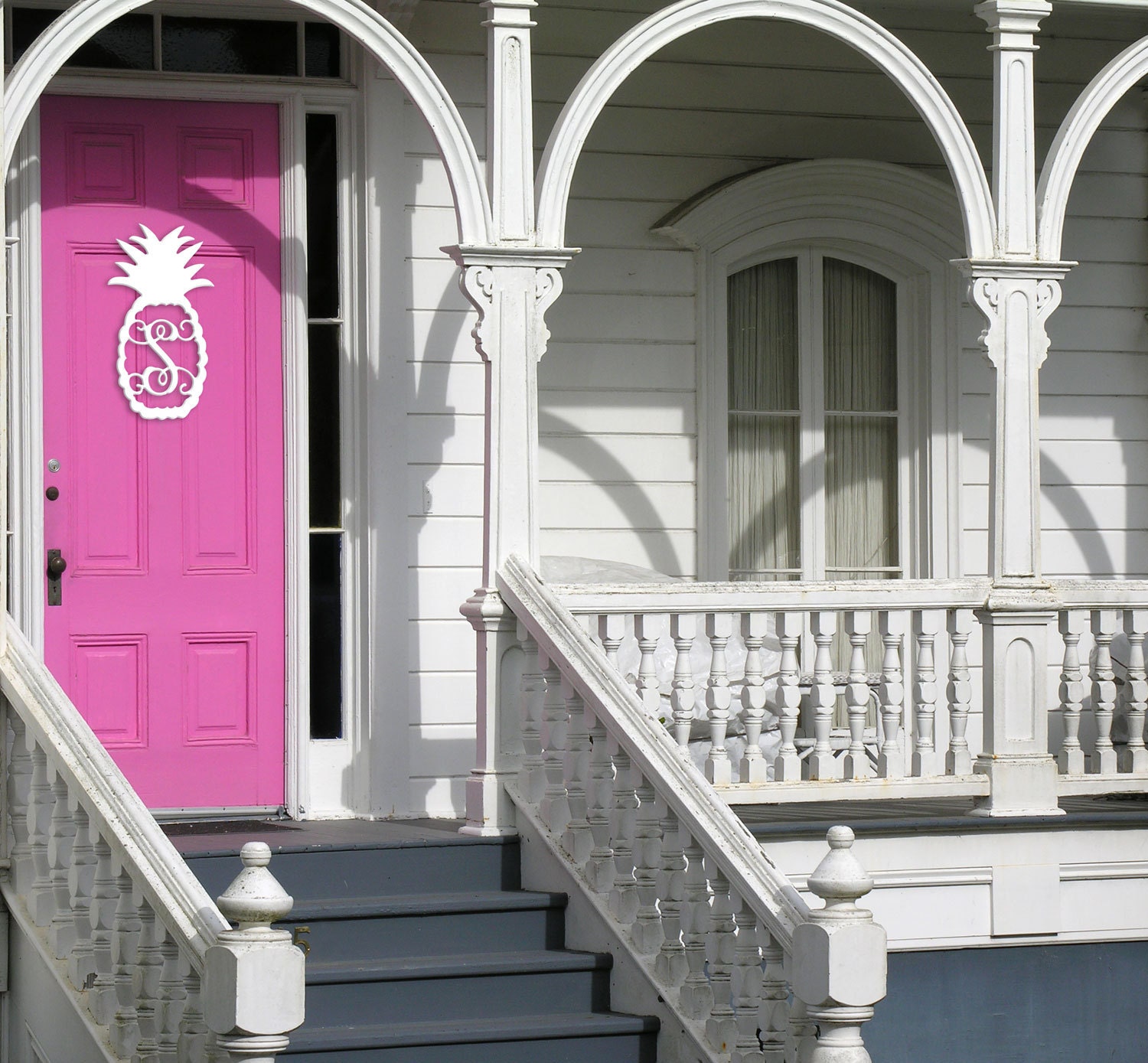 (Doesn't that look welcoming and cozy?  You can get your own pineapple door hanger here:  https://www.highway12designs.com/listing/500819520/painted-wood-monogram-door-hanger)
Here are some other fun facts about pineapples:
1) Pineapples aid in eye health, digestion, and help eliminate inflammation and joint pain.
2) Pineapples regenerate!  You can start your own pineapple tree from the crown of the fruit.  Find out how here:  https://www.todayshomeowner.com/how-to-grow-pineapples-as-houseplants/
3) Pineapples were not only used as a sign of welcome, but also as a sign that it was time to leave.  A host would place a pineapple on the foot of the bed of a houseguest overstaying their welcome (talk about passive-aggressive!).
While pineapples have always been a classic look for home decor that never goes out of style, they have made a comeback this season on fashion accessories, as shown on our Spring/Summer 2017 collection: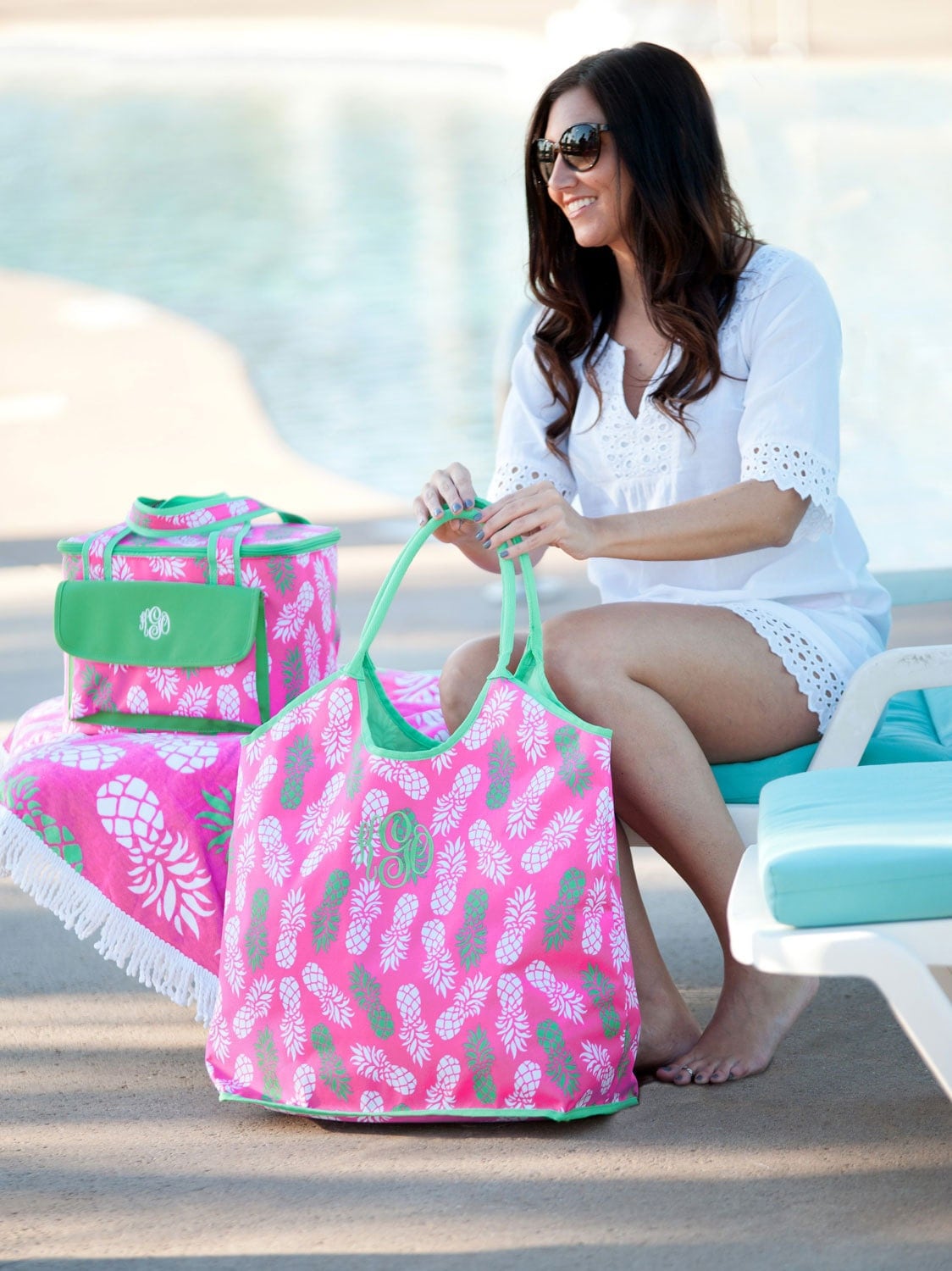 Check out our full collection of pineapple-themed accessories and home decor here:  https://www.highway12designs.com/search?q=pineapple
Oh, and I'd be remiss if I didn't share a Pineapple Upside Down Cake recipe!  Here's one I plan to try soon (although I have a feeling I will be using the Pillsbury Grands! Frozen Biscuits for my biscuit base.  Have you tried those?  You should.  And yes, I am aware that nothing beats a hot homemade biscuit, but these are excellent in a pinch):  http://tastykitchen.com/recipes/desserts/pame28099s-pineapple-upside-down-biscuits/
Happy Pineapple-ing!  
-Jodi