After a very hot and humid spell, the weather has been amazing in OBX for the past few days.  Since I was off from my second job yesterday and today, and the winds and waves were in our favor, we decided to take the boat to Manteo this morning and be tourists for the day!
We started from our home at Colington Harbour and away we went!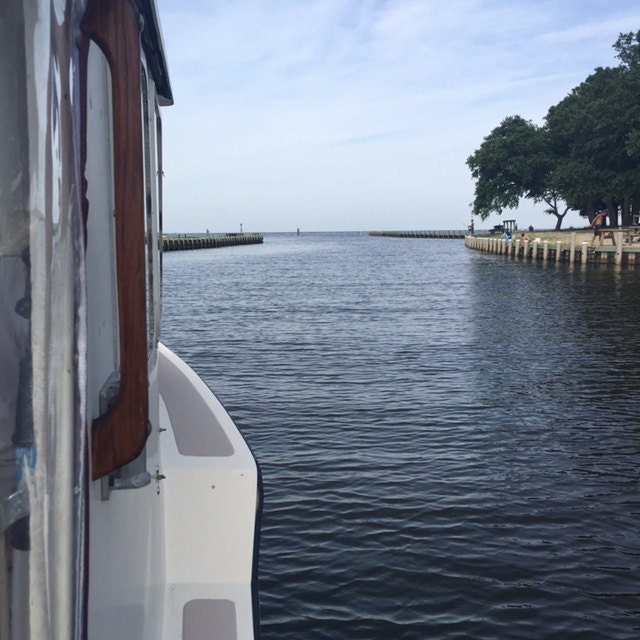 It felt so good to be out in the open water again!  Usually we just cruise the canals, so this is quite the adventure for us.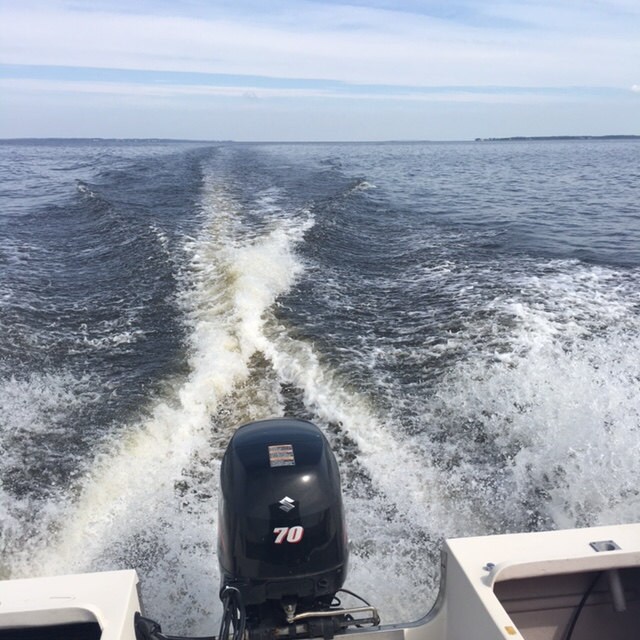 Approaching the bridge at Pirate's Cove--bearing right at the intersection to head towards downtown Manteo.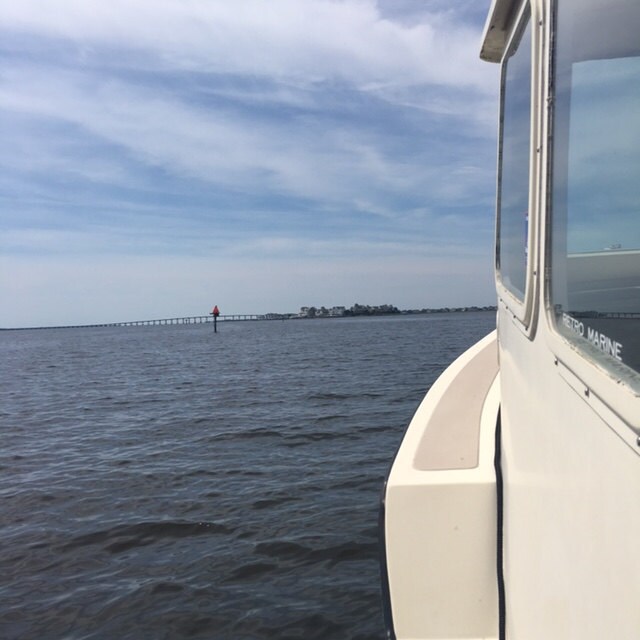 We made it, and I helped!  (not really)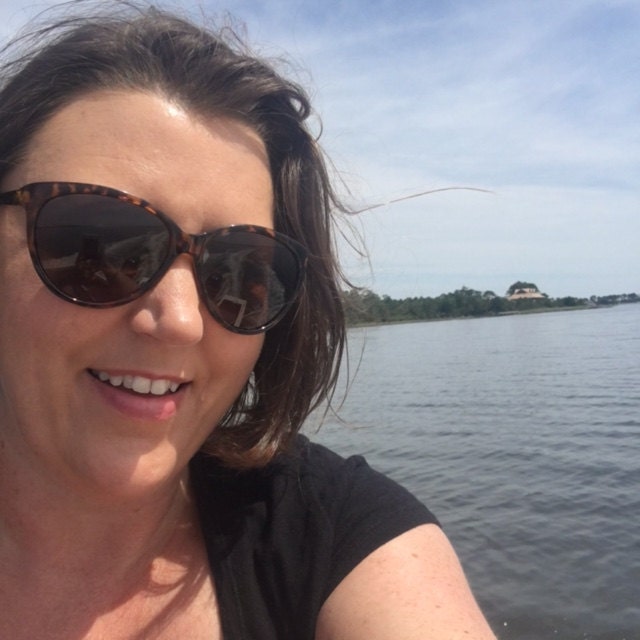 Hellooo, Manteo!  It was so cool to approach the town from the water--even though I've been here many, many times, it felt like we were traveling to some distand land!  Plus, it only took about a half hour from marina to marina, about the same time as driving during the summer season!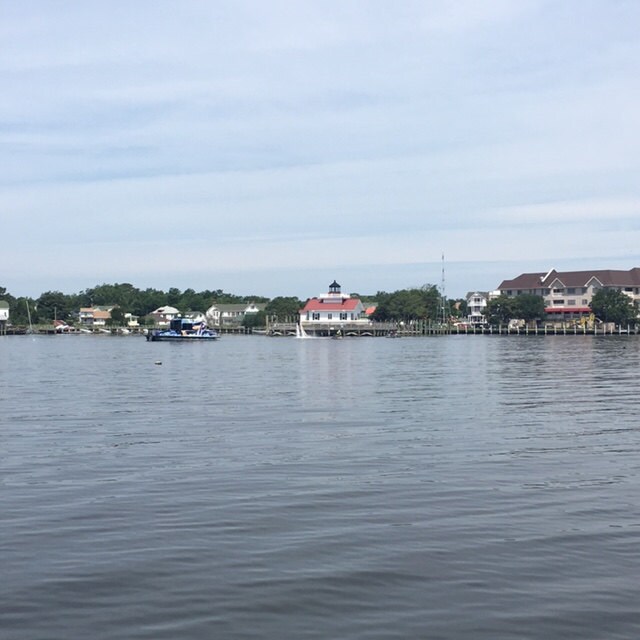 Our home for the day: the public temporary dock near Marshes Light.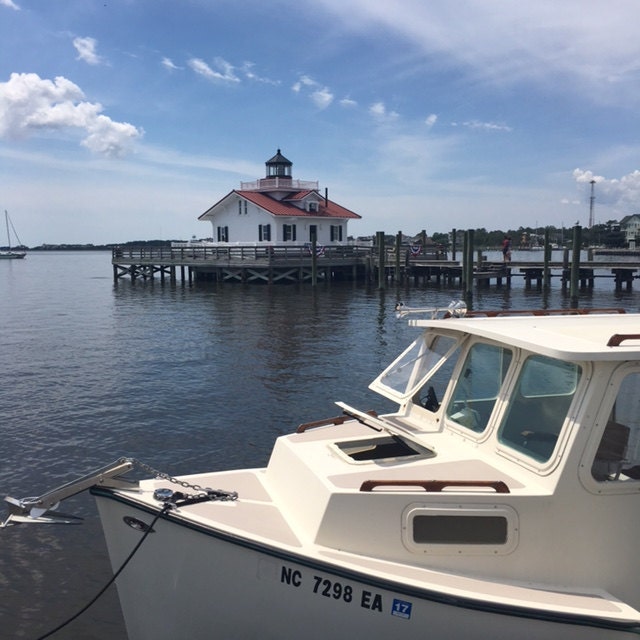 We strolled around downtown and had lunch somewhere new:  Avenue Waterfront Grille.  It was good--I had the brisket sandwich with onion rings (it's part of my healthy living program) and Chris had a burger.  I was planning on grilling burgers for dinner tonight, but that's on him. Here's the view from our table: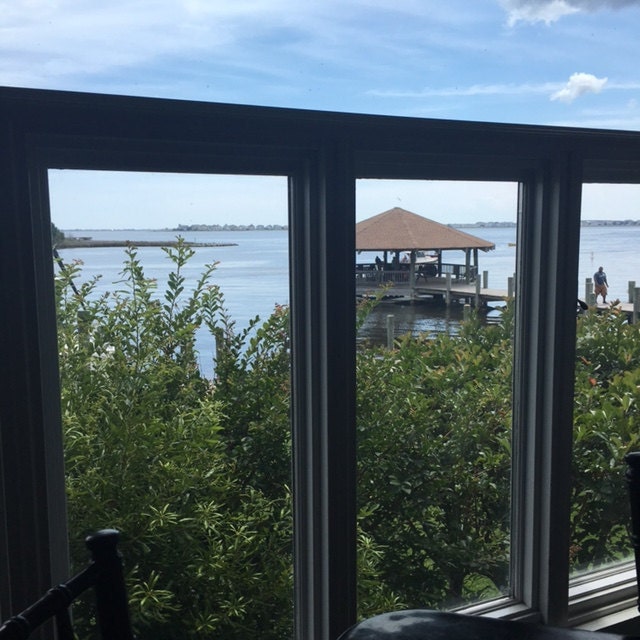 After letting our lunch settle, we headed back towards home.  Bye Manteo!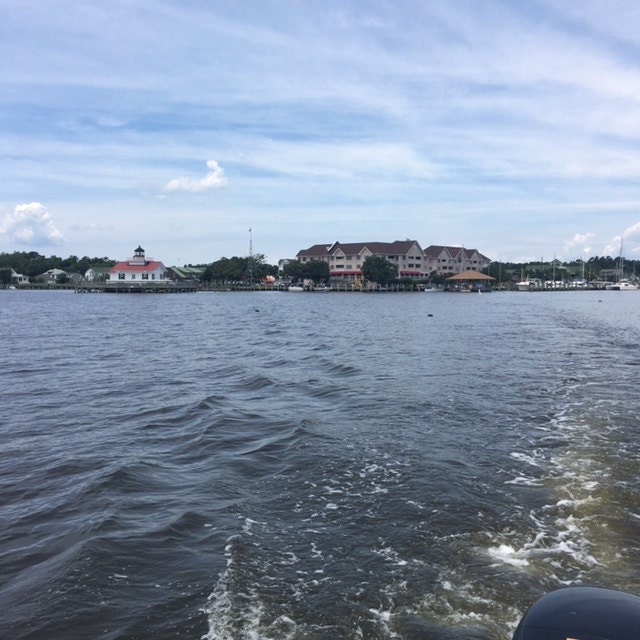 The sound looked like glass on the way home!  Such a beautiful day.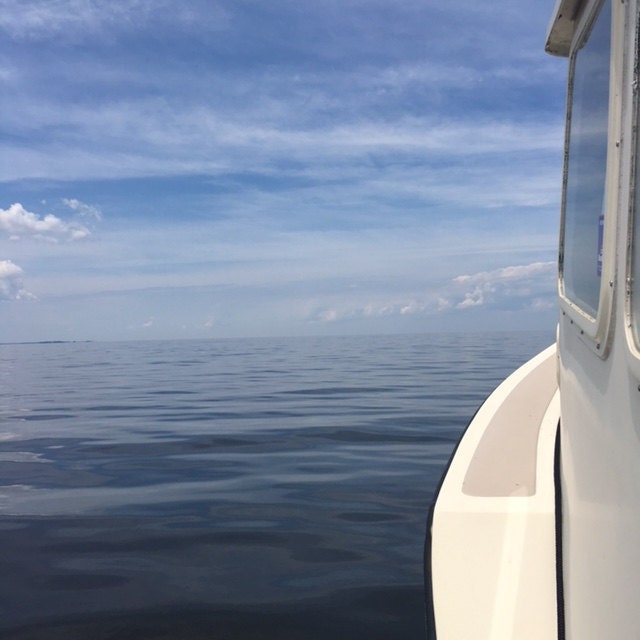 I didn't have a lesson planned for today, but apparently, it was a spur of the moment team-building trip.  Just around the bend from our house (almost within sight of it, in fact), the engine abruptly shut off and wouldn't restart.  
Luckily (?), we were up you-know-what creek WITH a paddle.  Chris did the paddling, I kept watch on both sides of the bow to make sure we weren't going to hit something.  I'm pretty proud of how little I freaked out.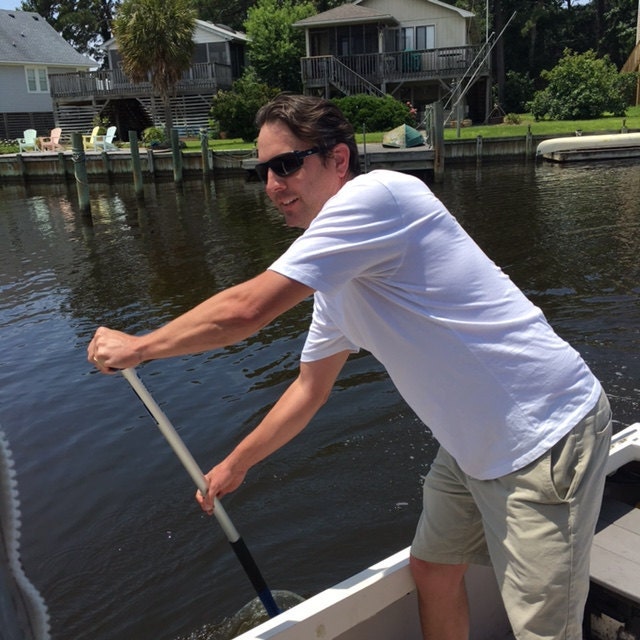 The light breeze gently pushed us right to our dock with minimal effort (on my part, anyway--I wasn't the one paddling).  
Once we made it home, it took about two seconds for Chris to figure out the problem:  the little uptake tube in the fuel tank had broken off.  Doesn't he look excited?  He swapped it out and it's running like a top again.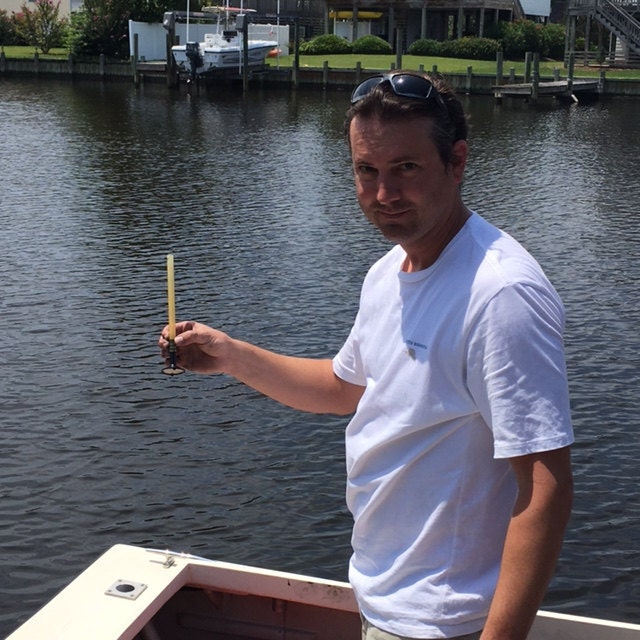 There's a lesson we can all take away from this.
WHAT EVERYONE THINKS BOATING LOOKS LIKE: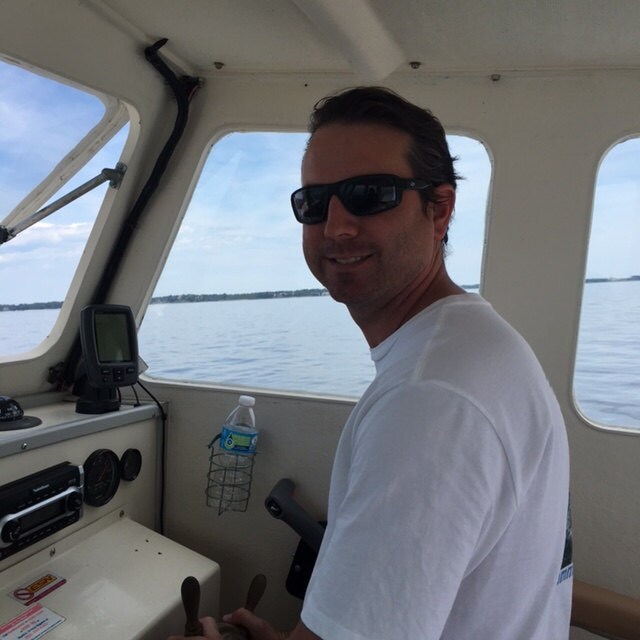 WHAT BOATING REALLY LOOKS LIKE: